Testimonials
Please find below some typical testimonials and be aware that just because a 'condition' you are looking for is not mentioned, doesn't mean that we can't help it...
Bioflow testimonial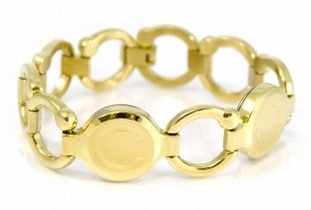 I first discovered Bioflow when my mum bought one. My mum was 80 years old and taking Paracetamol regularly for pain in her hip. The relief was so great for her that she went from 8 Paracetamol a day to just 2 at night before bed. I was so impressed I bought one myself which I have been wearing ever since. I quickly got rid of the nagging pain I got in my hip when I had been walking a lot. I find it is good for my general well-being and as a bonus, it is a lovely piece of jewellery! I would not be without it.
0
Miss A Storrie, Dumfries
Bioflow Dog Collar Testimonial
Holly our Chocolate Labrador had suffered for most of her life with arthritis. We had been able to control it with Aloe Vera for a number of years, but noticed that even that wasn't being much help, as she wasn't able to move about much at all, not able to go out for her walks, life was getting very dismal for her. So the decision was made it was time for her to be put to sleep. Aged at about ten years old, she had, we felt suffered enough, so when our Vet suggested we tried a Bioflow collar, I argued the point that a friend had tried a magnetic collar with her old dog, didn't help her at all. After much persuasion from the Vet, I said I would give it a week, I was to keep a diary of how Holly got on.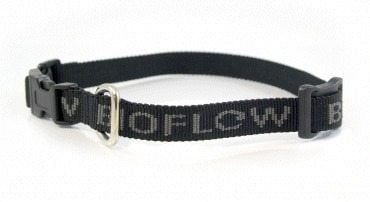 Within two days I rang the vets to say that Holly was alot more mobile. We were able to take her out for her walks again and in general she was a lot more happier and alert. Unfortunately, six months later we did have to have her put down, due to having a stomach tumour, but we were so grateful to have got to have the extra six months with her. The collar was eventually passed on to her daughter B.B. who was also beginning to show signs of arthritis. We definately feel the collar also helped keep B.B. going a lot longer than if she had not worn it.
Mrs S Appleby, Cambridgeshire
Motoflow Fuel Saver Testimonial
Was I sceptical? ... Yes
Was I also intruiged? ... Yes
Was I thinking that it can't possibly work? ... Yes
Was the reason I succumbed to giving it a go Nikki, and her assurances? ... Yes
So Nikki offered me a money back guarantee. Any chance of her ever seeing that little green magnet again? ... Not a chance!
In the past 3 weeks since I fitted it, I've done over 2,200 miles. I've averaged (on the car trip computer) around 43.5mpg. Previously I'd be lucky for it to be on 38mpg. The trip computer is historically about 3-4mpg over, and after the first week, I recorded a brim to brim, from an empty tank to full, and manually recorded the non trip mileage. I got an astounding 43mpg.
This afternoon I took the A7 and A698 from Berwick to Carlisle before picking up the M6. I knocked 45 minutes off the TomTom (Sat Nav) for this stretch of my journey. I showed 43.4 mpg on the trip, Friday afternoon with a family to get home to, I was not hanging around and that particular route can be a fun drive!
I have a Skoda Scout (Octavia) 2.01 TDI 4x4. Skoda say it should do 44mpg combined in the brochure. I always run with a full to bursting boot which has the rear suspension tested. Plus, I'm not always hanging around behind Burt and Edna on the windy back roads!
I am fully converted to the magic of this little green thing and would whole heartedly recommend it to anyone, be it for the green of the environment, or the green in your pocket, you can't go wrong with the Motoflow.
Mr P Barratt, Merseyside